Ballroom Pricing and Policy Information
Friday Weddings & Events
$1800.00
Saturday Weddings
$2,300.00
Fraternal Organization Events
$1,900.00
Sunday – Thursday Events excluding holiday weekends
$1600.00
For reservations, call 419-937-2242
1. Normal Wedding or Similar Event (this is considered to be 4 or 5 hours – see 3. below)
2. There is a non-refundable $500 deposit required to contract the date
3. A security deposit is required. This deposit must be paid at least 30 days prior to the contracted date. The deposit will be refunded within 30 days following the event, unless there is a violation of the contract. The Amount of the security deposit is determined by the management and reflected in the rental agreement.


4. If security is required, WHICH IS THE JUDGEMENT OF THE PARK MANAGER, the cost of two deputies will be added to the rental fee.
5. There is an additional hourly rate charge of $200.00 for daytime hours in excess of 5 hours ALL EVENTS ARE TO END AT 11:00 PM.
6. This is a NON-SMOKING facility.
7. Other events that do not fit the pricing guide are to be negotiated by the park management, but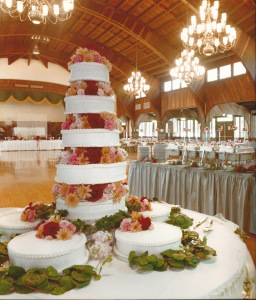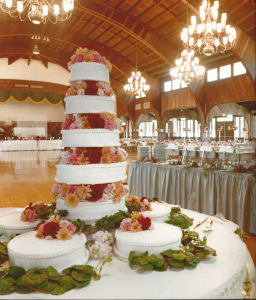 not to be lower than $200.00 per hour.
COMMERCIAL RATE FOR COMPANY PICNICS THAT HAVE OVER 50 EMPLOYEES REQUIRES AN ADDITIONAL $100.00. ANYTIME AN OUTSIDE CATERER IS USED AN ADDITIONAL CHARGE OF $75.00 WILL BE ASSESSED TO OFFSET THE COST OF EXTRA ARRANGEMENTS BY PARK PERSONNEL.
COMPANY PICNICS THAT UTILIZE THE GROUNDS OUTSIDE THE BALLROOM FOR GAMES, RIDES AND EVENTS WILL BE CHARGED AN ADDITIONAL GROUNDS FEE OF NOT LESS THAT $50 AND NOT TO EXCEED $250.